NZ HERALD HOMES
Make an impact with tiles
5:00 AM Wednesday Aug 12, 2015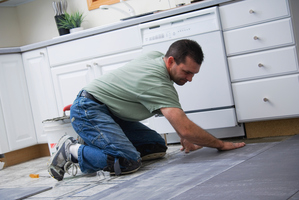 TILING
Tiles turn heads. Whether it's a kitchen or bathroom, well-chosen tiles applied professionally can really make a room, increase the home's perceived value, and even clinch a sale.
If you've not been to a tile store for a few years, then expect to be wowed. The stock is way more than the 100 shades of grey of the past.
One of the latest trends, says Anna Williams, marketing manager at Tile Warehouse, is Banksy-inspired graffiti tiles.
British graffiti artist Banksy is known for his satirical street art. A selection of the graffiti tiles create a spectacular wall, floor, splashback or shower.
Textured and three-dimensional tiles are a trend to add form and personality to a room, says Williams, and large format tiles from 450mm x 900mm up to 1m x 3m have also grown in popularity.
Another common choice is Moroccan-inspired mosaics in glass, ceramic and stone.
Other popular modern styles include glass accent tiles. Glass imparts intense colour and reflects light as well as being waterproof.
Some designs have more longevity than others. Swirly, floral look and tiles with gold leaf may look great, but are likely to date quickly, says Williams.
Tiles don't come cheap. Floor to ceiling tiling looks spectacular. But it may be cheaper to use tiles to create a feature.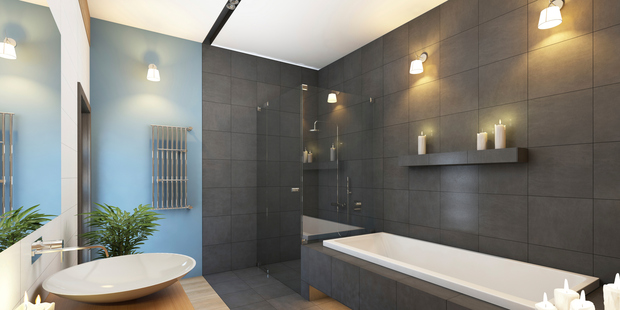 A colourful or textured splashback makes a design statement in a kitchen renovation without breaking the bank, she says.
What's more, it's a relatively small area and can be removed and updated at a later date at an affordable cost.
Tiles, says Mark Trafford, a project manager who runs Maintain to Profit are the one thing you really notice in a kitchen or bathroom. So it's essential to get the job right.
Trafford gets calls from time to time from homeowners who want a second opinion on a tiling job they've had done.
"If it's not done well it looks terrible," he says. They've tried to do the job themselves, employed a bad tiler, or chosen the wrong tiles.
No-one wants to be reminded of their mistake every day when they go into the bathroom or kitchen. Sometimes the owners end up stripping out the tiles and starting from scratch because the job has been done so badly, says Trafford.
It's also a good idea to check out tiles' PEI (Porcelain Enamel Institute) ratings before buying says Williams. PEI ratings tell you where they can be installed.
For example tiles that are subject to foot traffic need to be harder and denser than wall tiles. The ratings range from PEI 1 to PEI 5.
So what does it cost? Gary Caulfield, general manager of quantity surveying firm Construction Cost Consultants, says a good tiling job involves way more than the cost of the tiles.
First, you need a good substrate such as treated plywood, which will cost around $25 a square metre.
Waterproofing with a guarantee and warranty, can cost from $10 a square metre for the Building Code bare minimum standard to $150, but expect to pay around $30-$40 for a reasonable membrane that is going to move and breathe.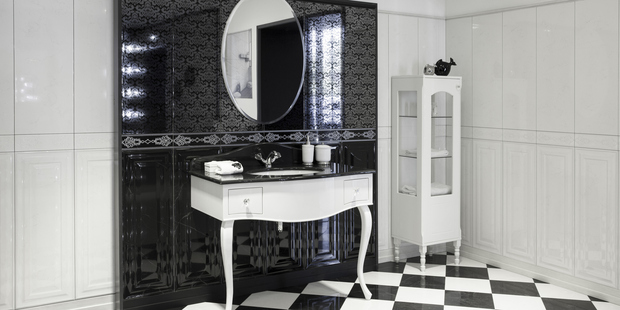 The tiles, adhesive, grout, and labour can cost from $70 a square metre to $300 or more.
Caulfield says: "You really get what you pay for with tiling."
Saving $20 here or there could cost you thousands in the long run.
If you really want to do it yourself, then ask for advice from tile shops, says Williams, who tiled her own bathroom and is happy with the outcome. There are also good guides on YouTube.
MARK TRAFFORD'S TILING TIPS
Don't use tilers if you don't know them and haven't seen their work. "It's like the painting industry," he says. "Not all tilers are created equal." Trafford is about to have his own kitchen tiled and is waiting two months for the job to be done by his favourite tiler who is incredibly busy.
Make sure you get a fixed price for the job. Tilers quote per square metre. If they say, "It might be this" or something similar then choose another tiler.
Beware of tiling yourself. It's one of those jobs that is very easy to make a complete hash of. Professional tilers are worth the money they're paid. The only exception might be a rental property where perfection isn't essential.
Make sure the tiles are fit for the job. For example, splashback tiles can't be porous. Don't say: "I like these," in the tiling shop. Let the staff know what the job is first.
Get your tiler involved in the tile choice. If possible take your tiler to the shop when you purchase.